BMW F3X Spring Arm Shim

Many of BMW's older chassis models benefit from a plethora of aftermarket adjustable rear spring perch options that allow the user to quickly and easily adjust ride height for tuning purposes. BMW's latest chassis such as the F30 and F80 offer a unique challenge in adapting this design in that the rear spring arms are stamped or cast uniquely to accept a stock "honeycomb" spring in tandem with a molded rubber isolator, leaving too contoured a surface for mounting such a device.
The solution was to incorporate a molded "shim" to provide the required planar surface. Klaus stepped in to do the design work.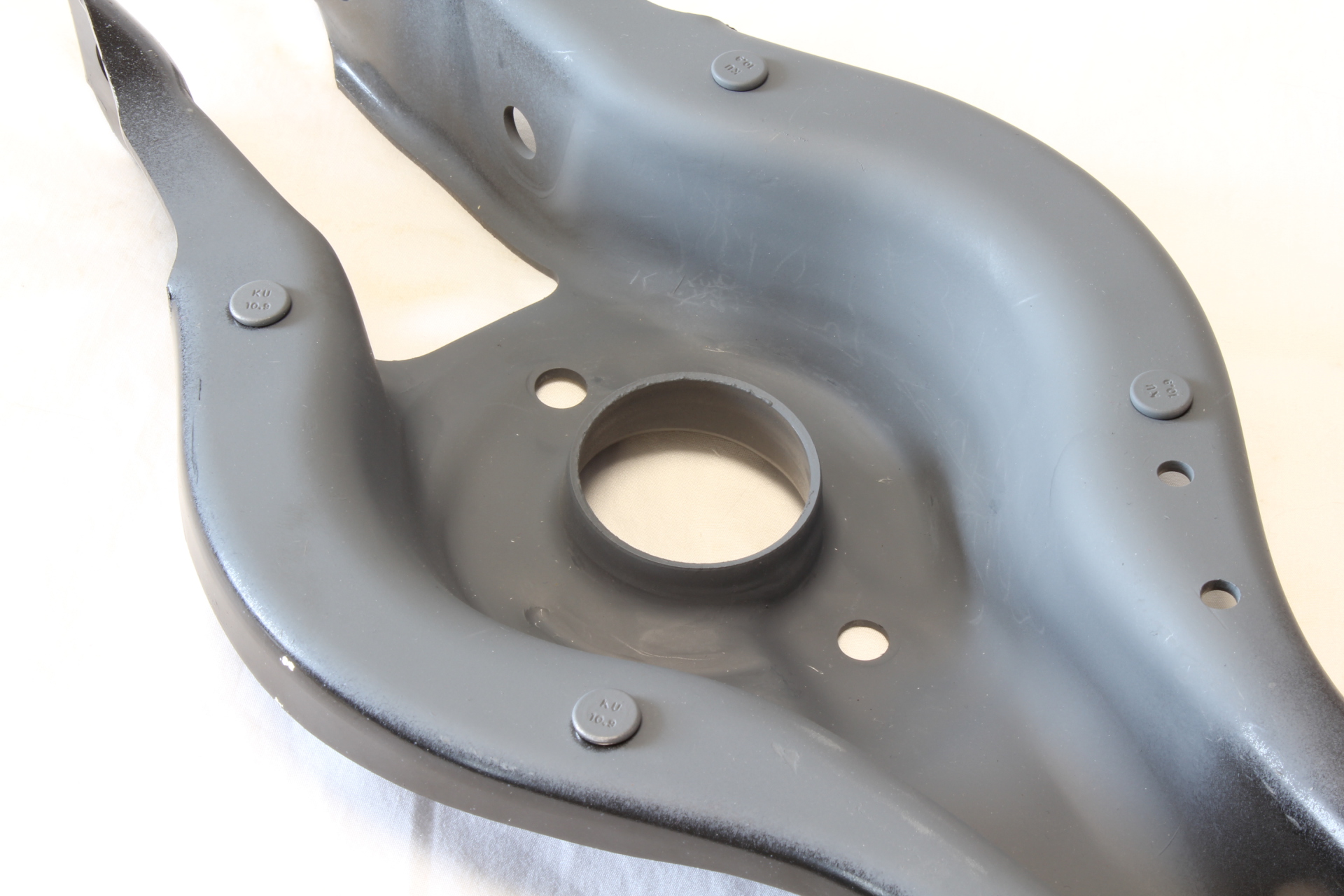 Because of the complex geometry involved, a 3D scan was required to ensure a perfect fit between the proposed shim and original spring mounting surface.
An OE spring arm was painted matte gray to prepare it for recognition by Klaus's in-house optical 3D scanning equipment.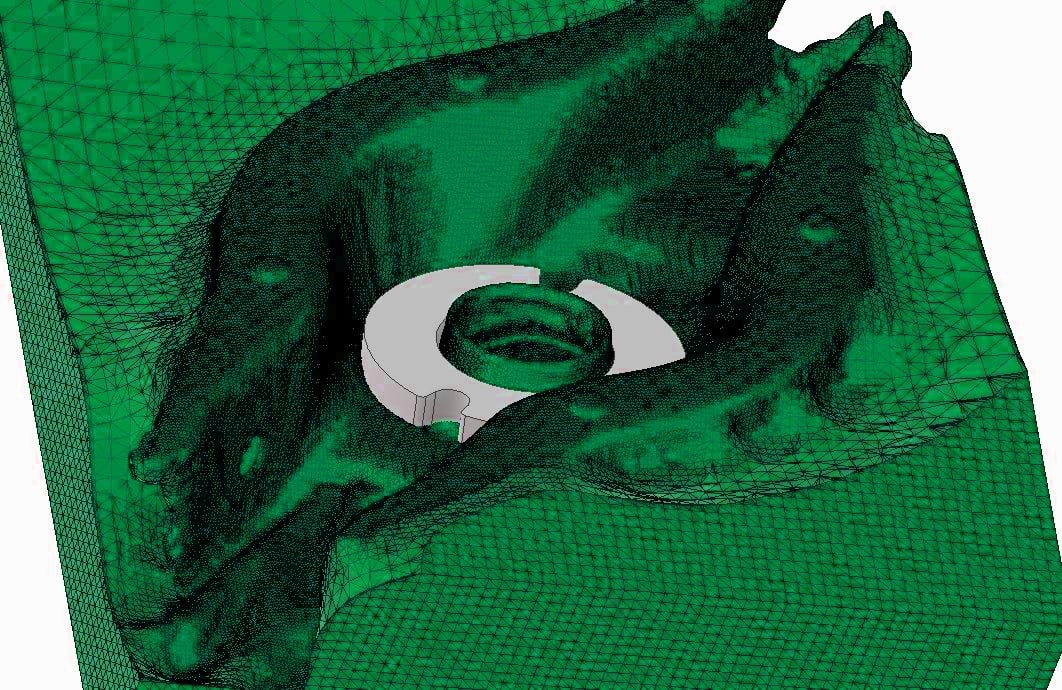 A computer model of the shim was designed based off of the 3D data derived from the scan.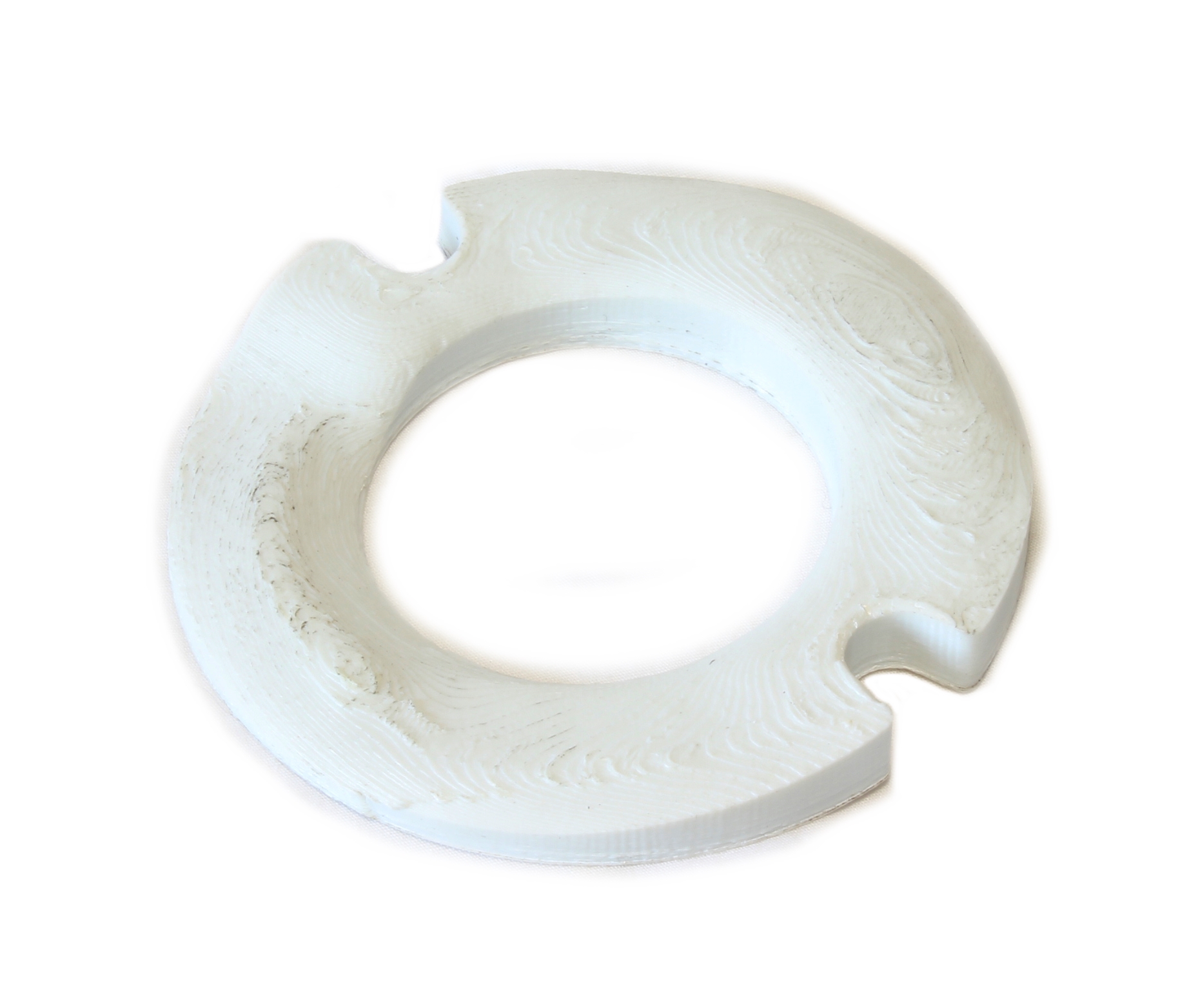 A model of the shim was printed in-house out of ABS using our FDM 3D printer to verify fit.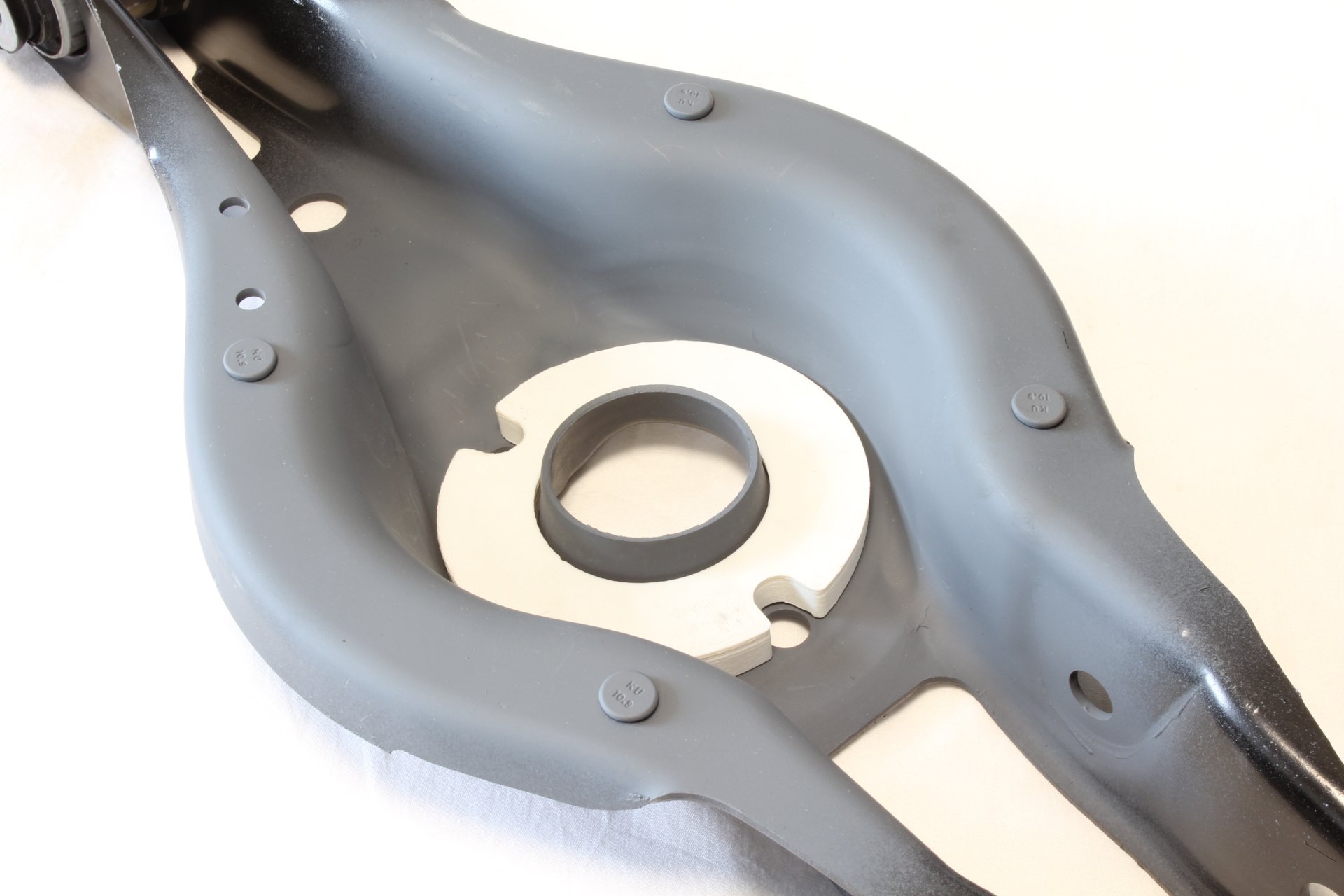 WIth a successful fit test and proof of concept using the printed ABS part, the 3D model can be used for large scale production out of a high-density plastic.